Currently story mode has prologue and 9 chapters of 6 missions each.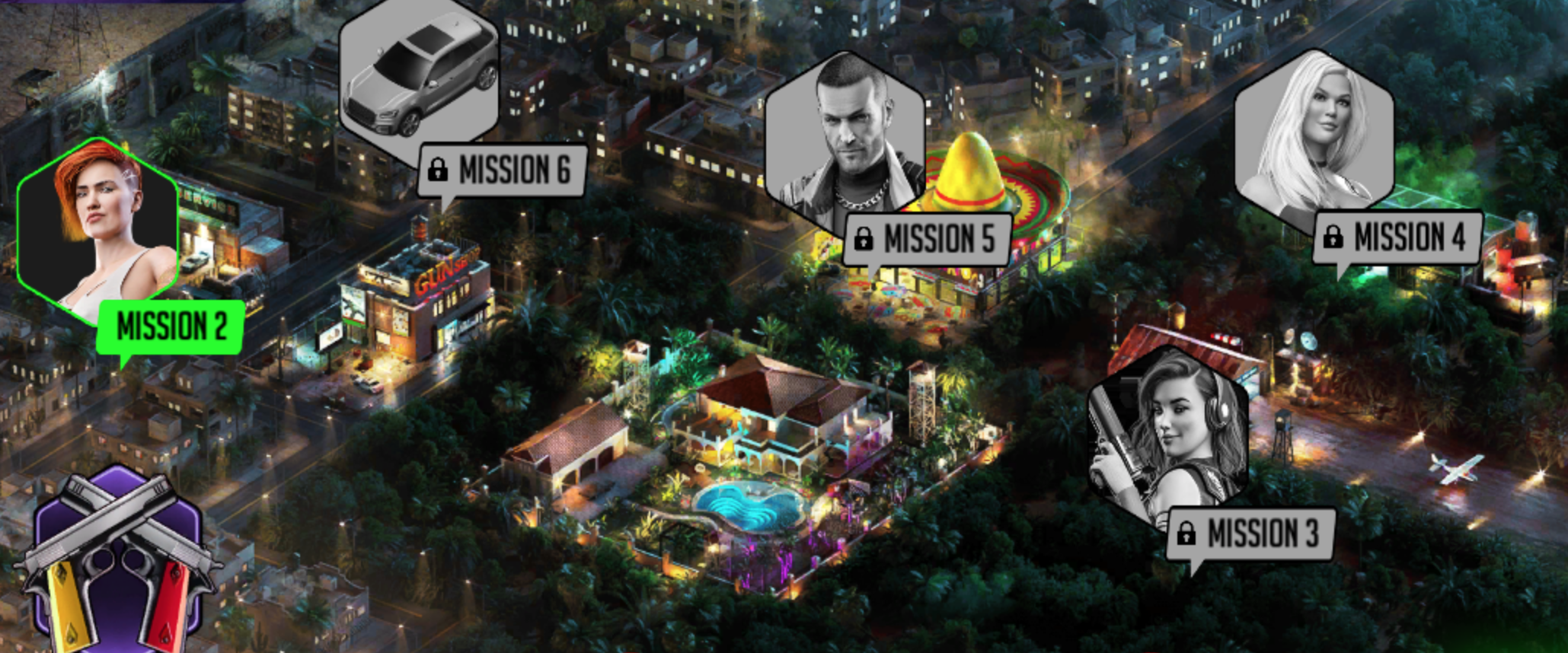 In each chapter you'll meet new gangs and will be able to recruit them to your side.
You'll receive rewards for completing missions in each chaper. Missions 1-5 are rewarded with hero, mission 6 is rewarded with car.