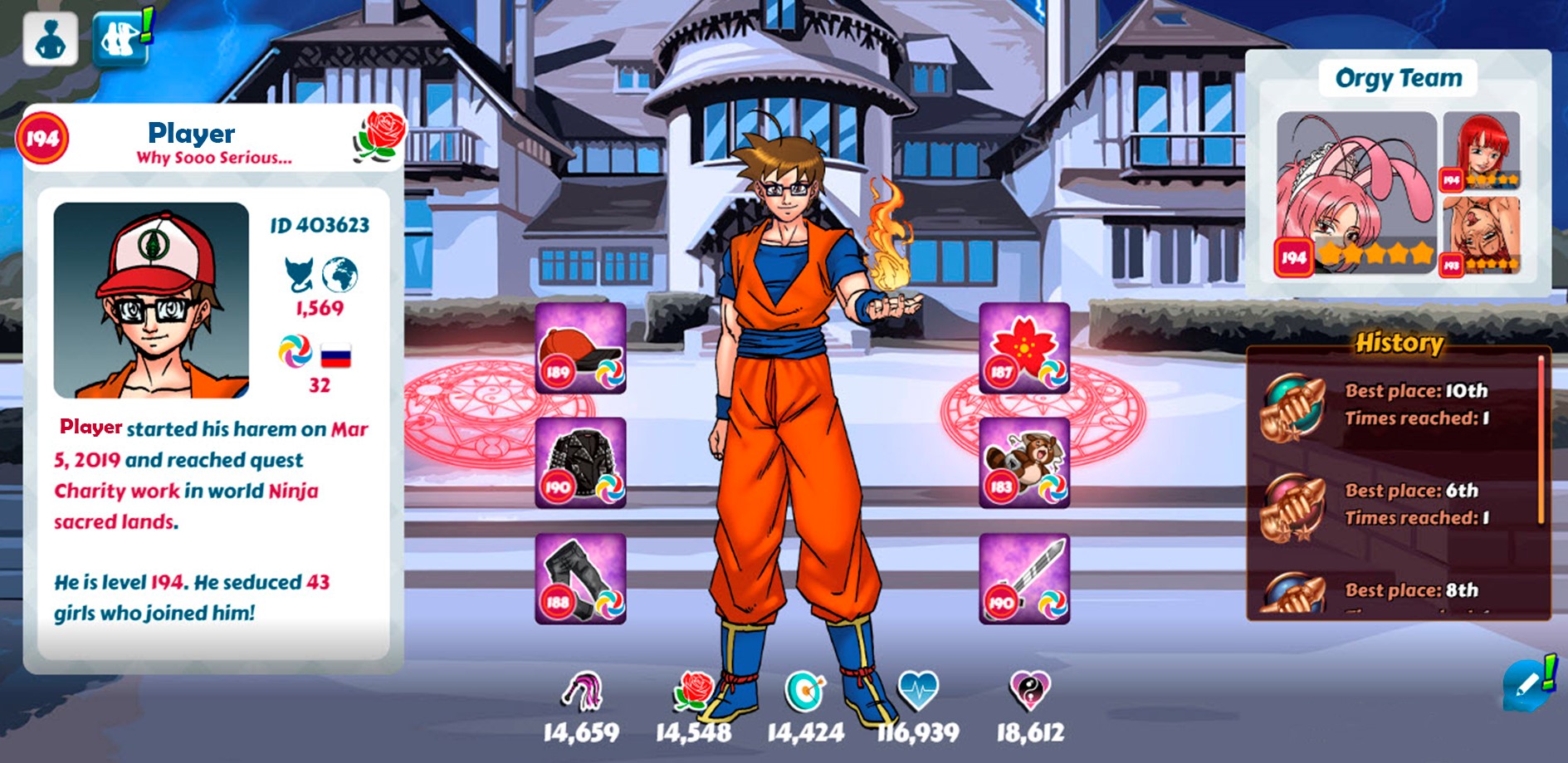 The Profile section has been created so that players know more about each other.
By clicking on the avatar of the player you want to see, you can in particular have information about it:
• his player name and his club name (click on the link to go to the player's club)
• his level and his ID (ie the registration number on the game).
• its places in the national (below the flag of the country you choose) and world (below the Earth logo) rankings. These rankings are visible in the Tower of Fame .
• his date of arrival on the game and his progress in the adventure .
• the number of girls he owns.
• his clothes / objects / pets he wears.
• its combat characteristics.
• his orgy team.
• a history of places in the different leagues .