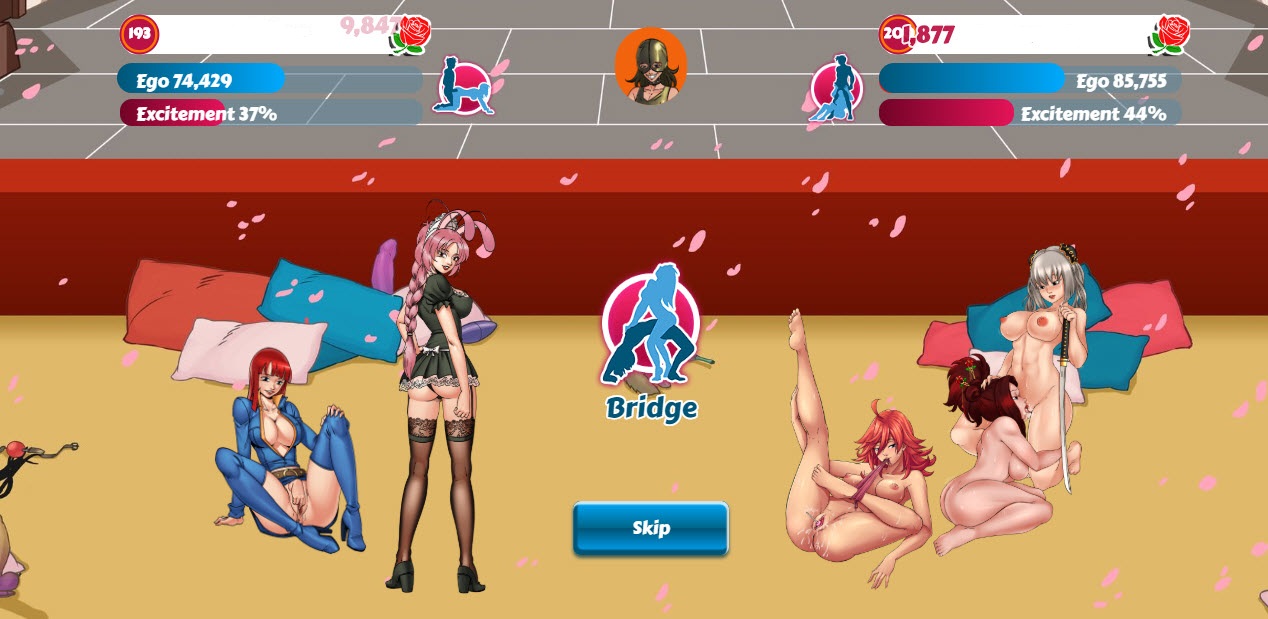 Challange other players in harem performances.
Your Arena team is contained of your hero and an Alpha, a Beta, a Omega (3 Haremettes). Only your Alpha currently contributes to the Arena stats at the start of the Battle, but giving your Alpha an orgasm will allow other team members to contribute as well.
The Arena team has 7 stats: Attack power, defense vs Hardcore, defense vs Charm, defense vs Know-how, ego, excitation and harmony.The first four have minimum and maximum values, your Alpha girl contributes to both, and your Beta and Omega only contribute maximum values.