"Test yourself against the Sex Champions!"
Champions are an advanced form of world trolls accessed from the main menu that are more difficult in nature and battle by a different means than normal. Beating them can reward you with a number of different prizes. It becomes available once you have obtained 10 guys and finished world 3.
Morning Wood House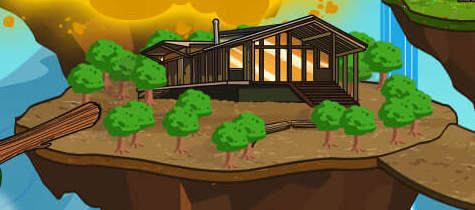 Pride Mansion


Beyond Garden


Elites University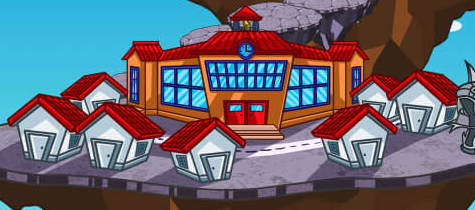 Visor's Home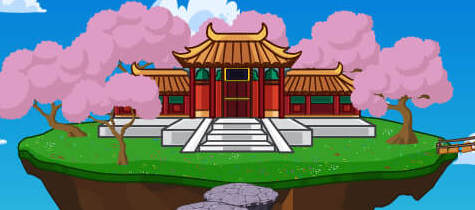 Sky Harbor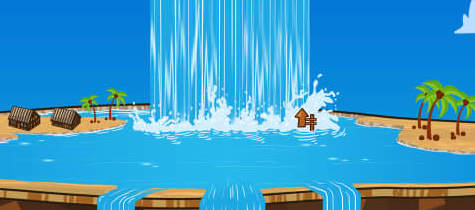 About:
Tickets:
Tickets are used to initiate battles against Champions with a cost of 1 ticket to perform 1 fight against a Champion. You can perform multiple fights at once if you have enough tickets but it will cost 6 kobans per additional fight after the first to do so. Tickets can be won through contests, daily missions, or battling world trolls. Alternatively, you can also purchase tickets from the Reception Desk within the Champion menu at a cost of 1 ticket for 60 energy or 120 kobans, or 10 tickets for 1140 kobans.
Stages:
Each champion has 5 stages or phases in a single round to battling them where each Champion has a different form for each phase. Each win will make the next stage a little tougher. Once you complete the 5th stage of a round, the Champion will reset to their first form but get stronger. Champions are fought in a set order where after beating a full round of one, you will unlock access to the next.
Draft:
When you first go to start a stage, 10 of your guys will randomly be selected to battle against the champion. You can change the order of these guys by clicking and dragging one over another to have them switch places. You can also change which guys are select by re-drafting the guys. When drafting a new selection, you can keep up to 5 guys from the previous draft by clicking on them before drafting the new selection.
You get a number of free drafts determined by the number of guys in your harem divided by 10 then rounded down. After this, all subsequent drafts will cost an amount of kobans starting with 12 then raising an additional 6 for each redraft after. Winning the battle will refresh the number of free drafts available while losing a battle will retain your current draft of guys.
Combat:
Combat here works a bit differently than normal where for each round of combat, one of your guys then your opponents each deal one attack, then your guy moves to the back of the line and your next one steps up to repeat the process until one side wins. Rather than working to deplete the Champion's ego like normal, you instead work to "impress" them where each attack adds points to raise their impression. The battle ends when either your ego drops to 0, or you fill the Champion's impression bar to the required amount.
Upon winning a battle, you must wait 24 hours before you can challenge that specific Champion again, though this timer can be avoided by paying an amount of Kobans. Losing a battle will require you to wait 15 minutes instead. Losing will retain impression progress for your next attempt, however their impression will lower by 10% of the total impression required for each day that you fail to fully impress them with a timer shown on the main challenge page.
Positions:
Much like judges in normal combat, positions are called out during each round of battle against a champion. However, here, a selection of 5 are chosen when you first start a stage and will cycle around for each round of combat until the battle is won. This selection will remain locked until you win the stage. Matching the called position will double the amount of impression earned.
The positions chosen are selected based on the given Champion's specialty except for the 5th round in a set which can pull poses from any type. A list of positions with with their corresponding specialty can be found here.
Romero: Know-How
Wahty: Hardcore
Matsuda: Charm
Ryu: Charm
Visor: Know-How
Alban: Hardcore
Rewards:
Each time you complete the 5th stage of a round, you will one of the Champion's exclusive rewards. There are 8 of these rewards in total, which will take a minimum of 8 full rounds to obtain them all. These are 1 guy, 3 profile outfit parts (1 Head, 1 Outfit, & 1 Item), 4 profile backgrounds (1 profile theme and 3 Harem backgrounds, 1 for each slot layout) exclusively available through that champion. Once you have obtained all 8 of these rewards, you will earn Epic Pachinko orbs (1 from Romero, Wahty, & Matsuda or 2 from Ryu, Visor, & Alban). Stages 1 through 4 will grant 1 random Legendary equipment piece.
If you lose against a champion, you will be given an amount of cash relative to how much impression you earned in that attempt.
Romero: 0.25 cash per point
Wahty: 0.31 cash per point
Matsuda: 0.39 cash per point
Ryu: 0.49 cash per point
Visor: 0.61 cash per point
Alban: 0.76 cash per point