Although there are different types of gladiator bodies, upto six weapon professions, and hundreds of items to use in battle, some important Strategy tips and tricks about fully enjoying the gameplay in "Sex Gladiators", are more than worthy to be mentioned.
Use the Battle Strategy statistics to find out more about your enemies, their attack power, individually inspect your team and your enemies before you run into battle against them.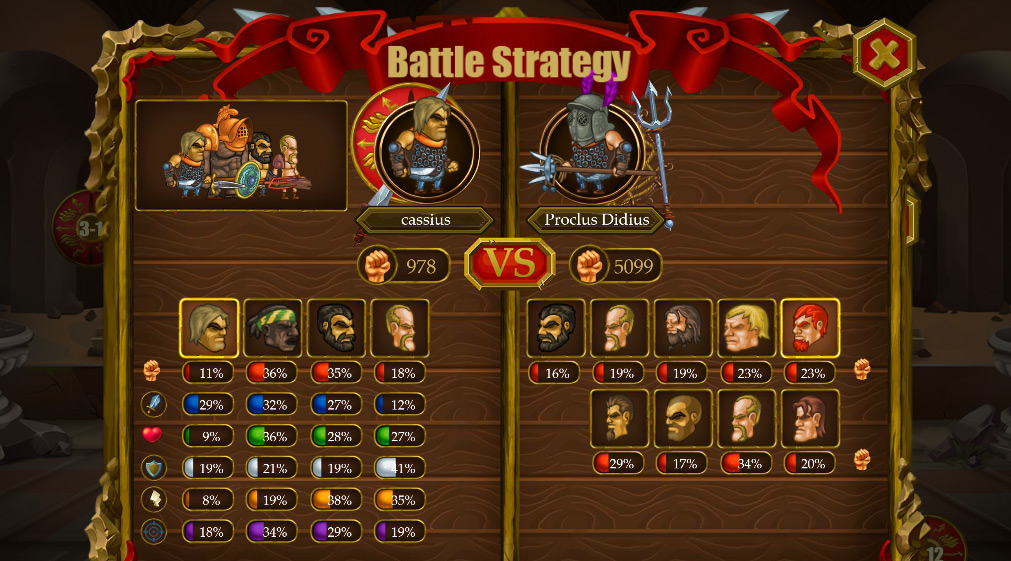 Additionally, the Battle Results also holds valuable information to learn from your last battle performance, whether is lost battle or won fight. It shows the information of your damage dealt, received, and total attack power of your enemies, and the same of the enemy team as well. With those statistics in mind, you can easily see which of your gladiator needs to be improved or replaced, and which of your enemies must be eliminated first with the Touch of Death attack.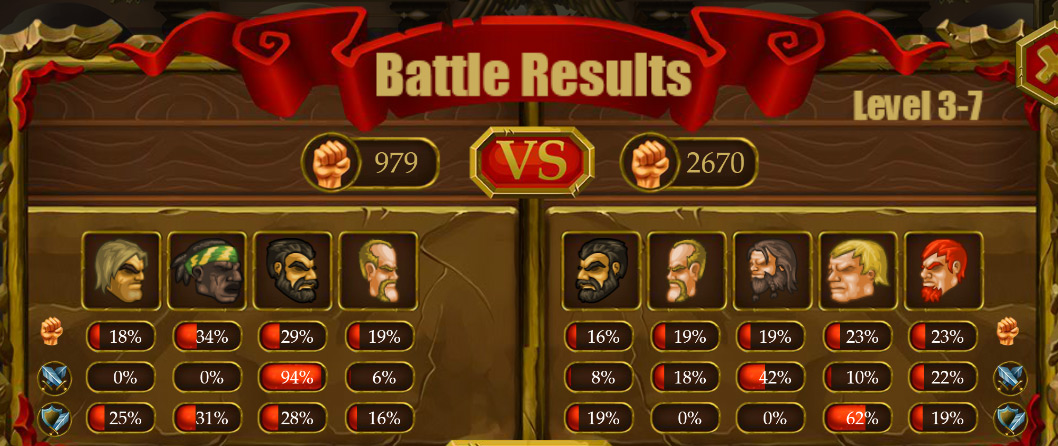 Timing is crucial! Timing for unleashing special attacks, is more than important for attaining victory. Not only for applying the most damage, but also to literally take control over the flow of the current battle as you intuitively dodge enemy attacks.
| | |
| --- | --- |
| smite affects only 1 enemy | smite affects all enemies |
The Profession provides different stats for different types of bodies, so make sure to find out which match is more suitable for your fighting needs.

All free rewards provided by Achievements, Biography feature, and Notifications, can definitely help you obtain advantage in battles, more than enough to defeat your enemies.