Here is where the magic happens, inside the Hentai Cinema. Build in ancient roman style, modernized with the technology of film festivals elements, the Hentai Cinema is here to provide you the ultimate pleasure of reading, viewing and understanding the story behind "Sex Gladiators". All wrapped in recognizable erotic style, make sure to have a blast!

The Hentai Cinema features more than 11 hentai stories, and 5 erotic pictures. While both stories and pictures are connected with the story of the game, the pictures provide you in-game items and rewards while the actual stories feed your knowledge about the hentai connection with the game itself.
Hentai Fragments represent the valute which is connected with the hentai art. Use the Story Fragments to unlock Story scenes, and the Picture Fragments to unlock the Hentai Pictures.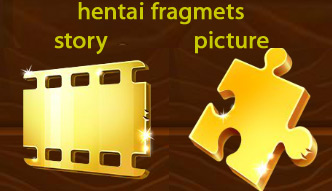 Usually the hentai fragments are awarded mostly in Bordello, while reading the Biography for the story characters, completing certain stages can also reward with few fragments as well. However, rumors say that Roman dodecahedrons hides the maximum amount of fragments, it is a true mystery how and where those ancient boxes are located.

Here is a glance of the hentai scenes in "Sex Gladiators" game: