Last but not least, the Colosseum is the best place to meet and fight people in epic tournaments. Asynchronous controlled Multiplayer battles is where you fight against teams all across the world. Make sure your tactics are good, the items are set, and your gladiators ready to fight in the PVP mode of "Sex Gladiators" game!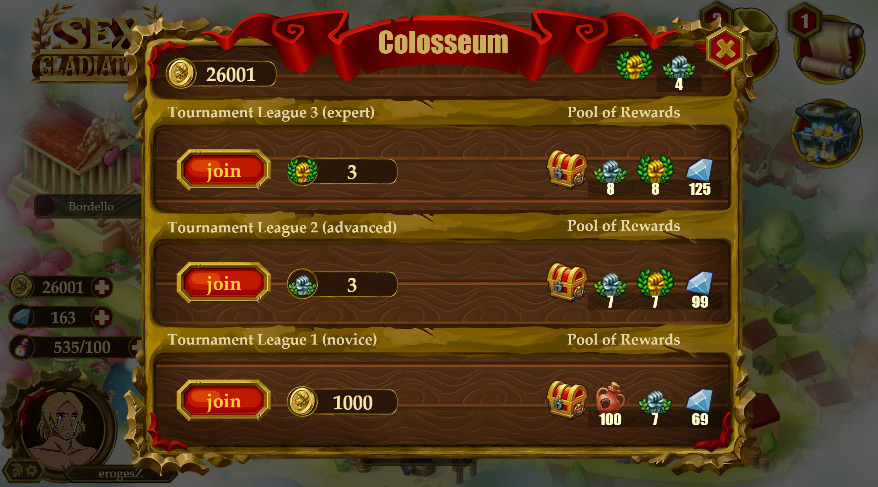 The main rule for joining in any league of the Colosseum mode, is that you need to have at least 5 gladiators willing to fight for your pride.
There are 3 types of leagues, each having it's different entry prize and unique rewards for the top five players. A league last ten minutes, and once the multiplayer battle is complete, you will receive your appropriate reward, if you win any that is.