Formerly known as House of Slaves, this building was reconstructed and renamed due the gladiators reckognition and slavery being destroyed. By none others but you of course. Now the Barracks has to offer lots of gladiators which are available for you to hire.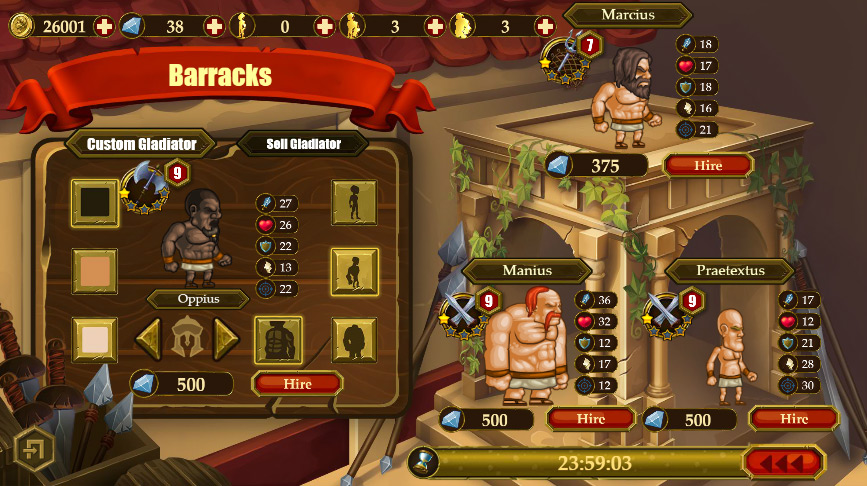 Also, it's the best place to make your own custom gladiator where you choose a body color, body size and even a sixpack on your stomach before you set the perfect head and send him into battle under your command.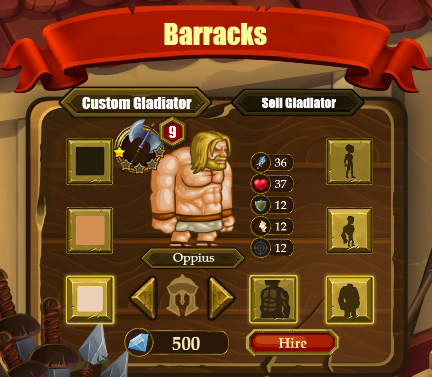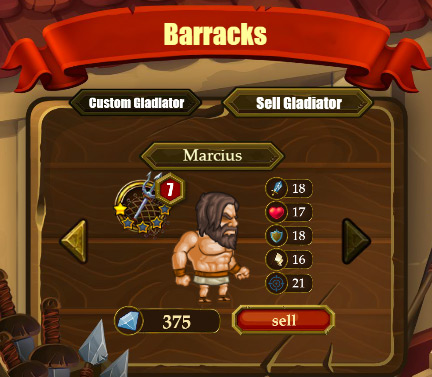 or get rid of one or two of them if you feel like it by selling them for shiny diamonds. Make sure to keep only the best gladiators so that your team will be always best.