Additional daily tasks that give additional rewards. This option is divided into 4 sub-items: Main, daily, medal and event.
¶ Main
The main menu of the quest includes simple daily tasks related to the passage of the storyline and improving equipment.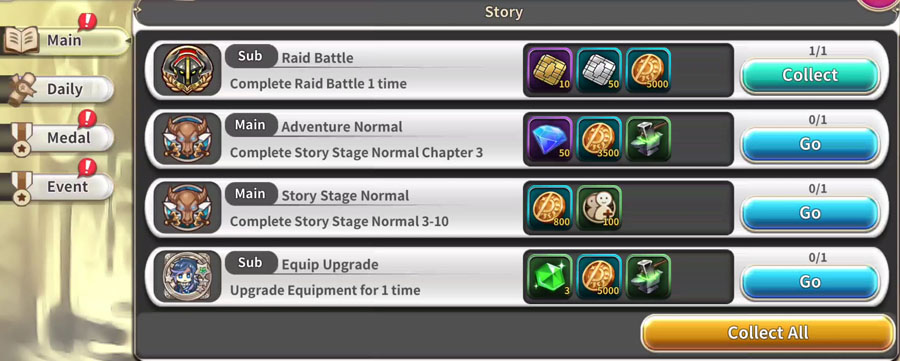 The reward is given for completing daily quests.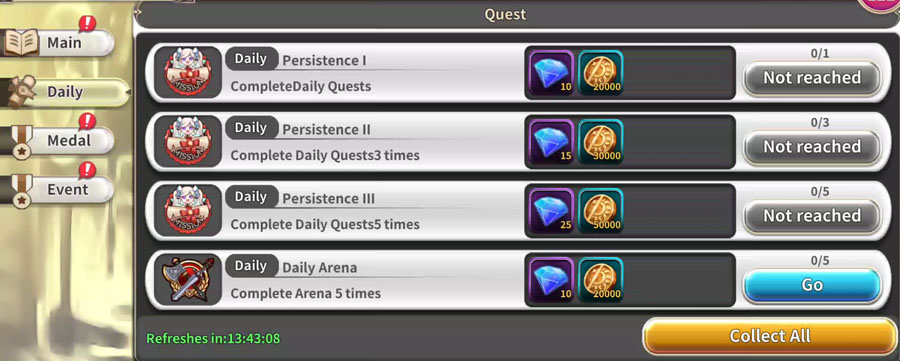 The reward is given for success in the Arena mode, as well as summon and leveling specific characters.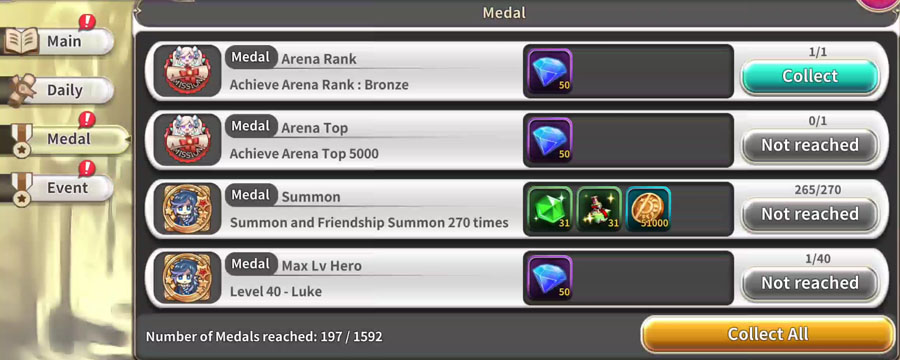 The reward is given for viewing the plot of some characters, as well as for raising the level of individual characters.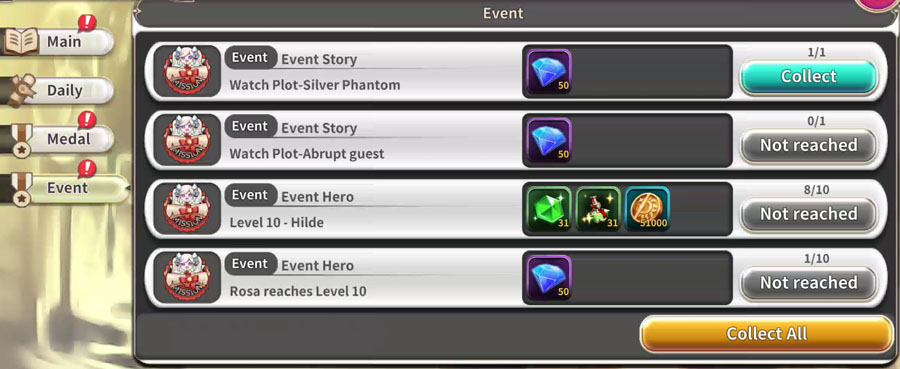 The earned reward can be obtained all at once with one button: collect all.